You would have understood, my pen pal's mother and her husband are taking good care of me. They took me to several restaurants, here are 4 nice addresses:
⋅ We ate LongHorn Steakhouse on December 24th (I don't know which restaurant exactly since there are several in Jax.), we all left with Doggy Bags, the plates are generous.
By the way, I very often left with my box of leftovers for an extra meal in these US restaurants.
⋅ Cracker Barrel. With a shop that sells candles as well as furniture, clothes, cuddly toys or humorous stuff.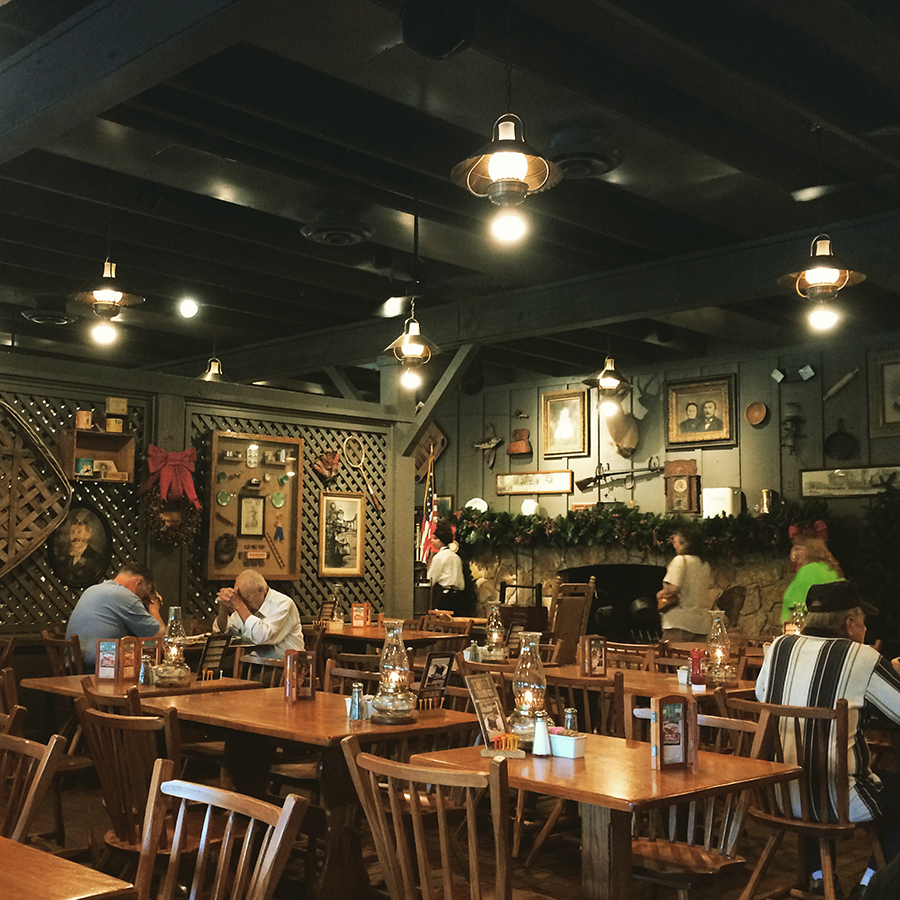 ⋅ Clark's Fish Camp – a place with a crazy decoration, even more during Christmas time.
My pen pal also likes this place.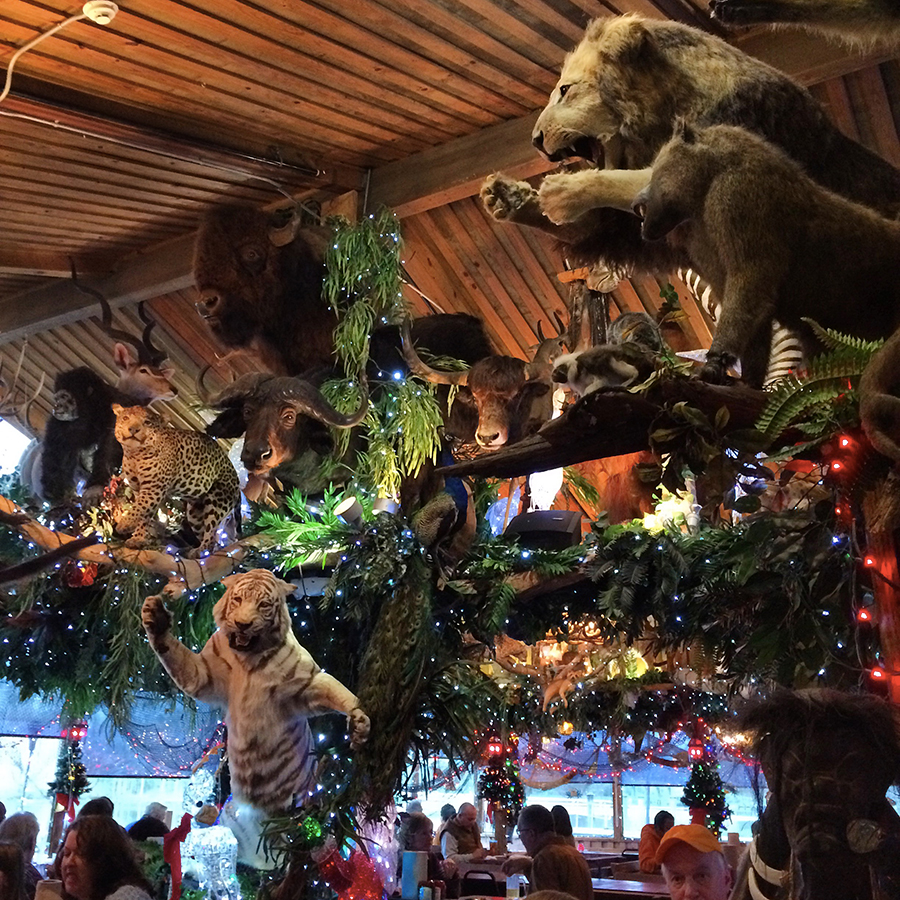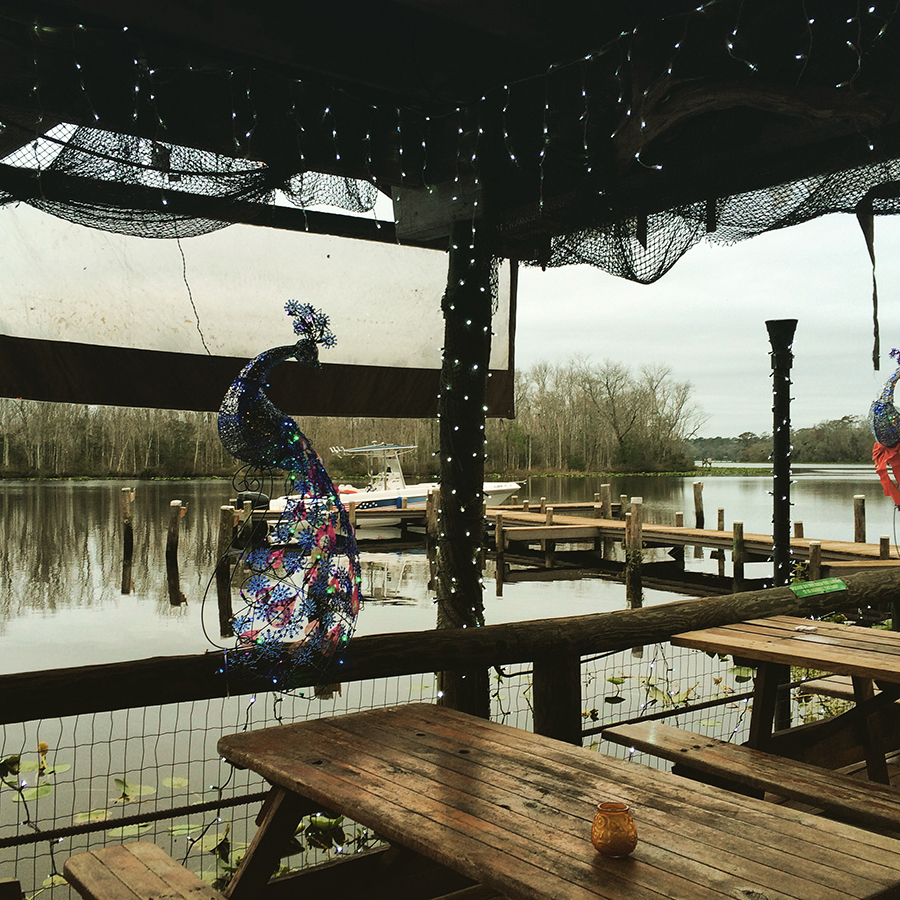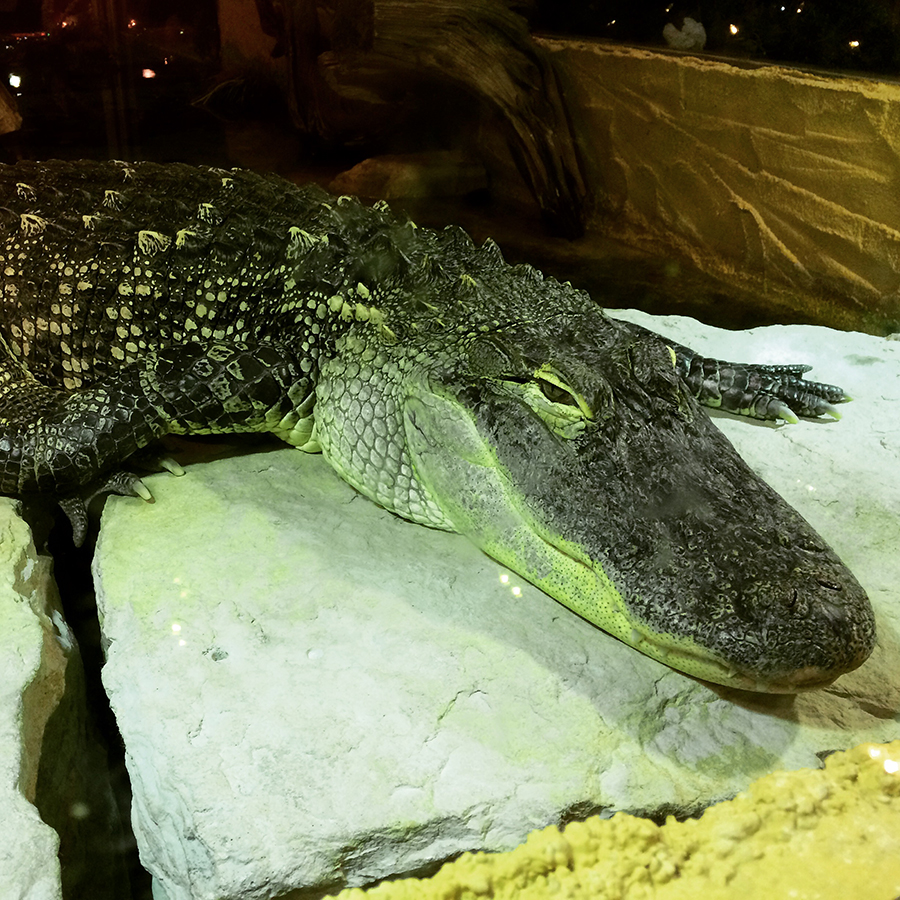 Him, he is alive.
⋅ Sandollar Restaurant & Marina. After crossing the river by ferry, I ate there with my pen pal's step-father, very nice view 🙂.
The waitresses (never had a waiter!) are super nice, don't forget that tips are "mandatory" but of your choice, so they try to make you rather happy 😉.