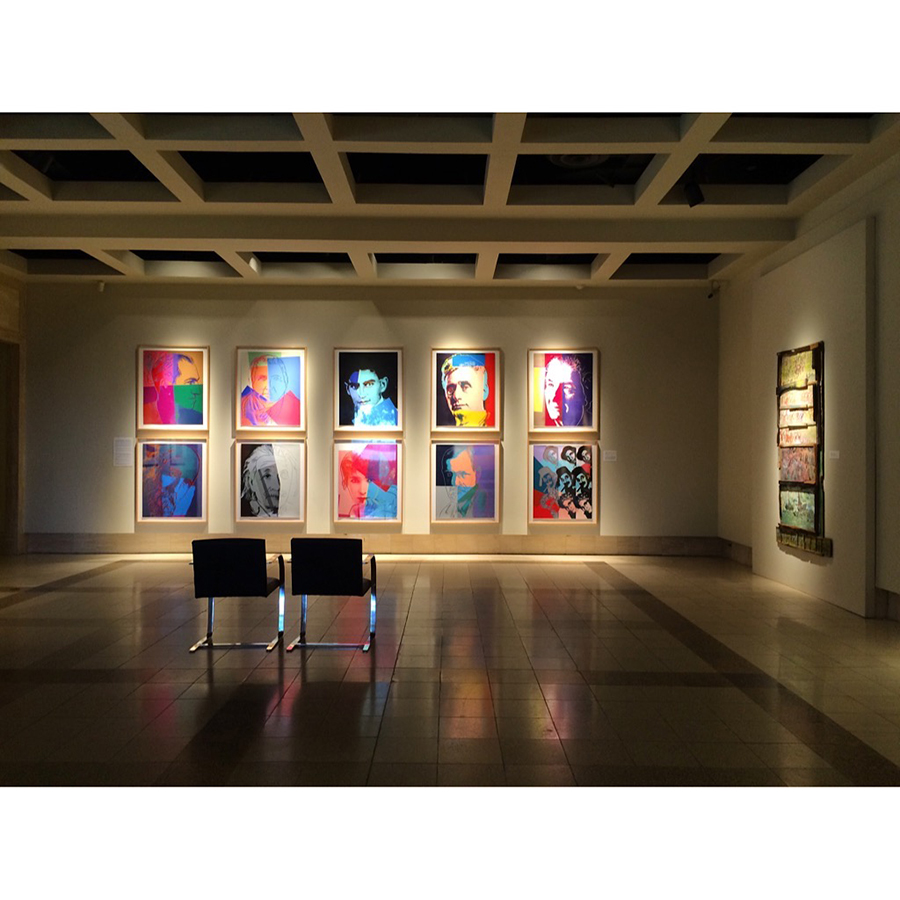 I went back to Cummer Museum (with my mother but it was her first time of course) and good plan, as a student (officially, I'm not anymore, but my card is valid until 2017!) my entry was free.
Every Tuesday evening (16h-21h), the entry is also free for all.
As we arrived in the morning at the museum and we wanted to embark on a late afternoon shopping in San Marco, we had lunch at the museum café (open all day but closes one hour before the museum itself) and truthfully, I still drool over thinking about this salad. I think it was all in the seasoning but we absolutely enjoyed it – this is also why my plate is already well underway on the photo, I forgot and I rarely am so thrown on a plate!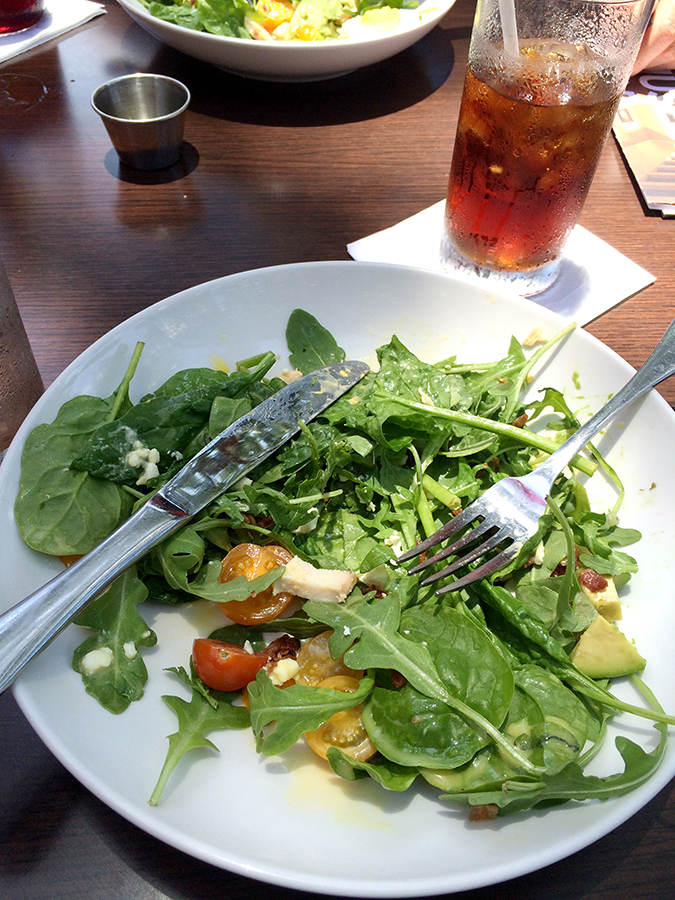 And this time I saw the gardens! They were closed when I came at night in December. It's beautiful! At the edge of the river… I want a garden like that one day (well except that I will live in a rotten shack in the forest in the mountains with my husband but it's not the subject).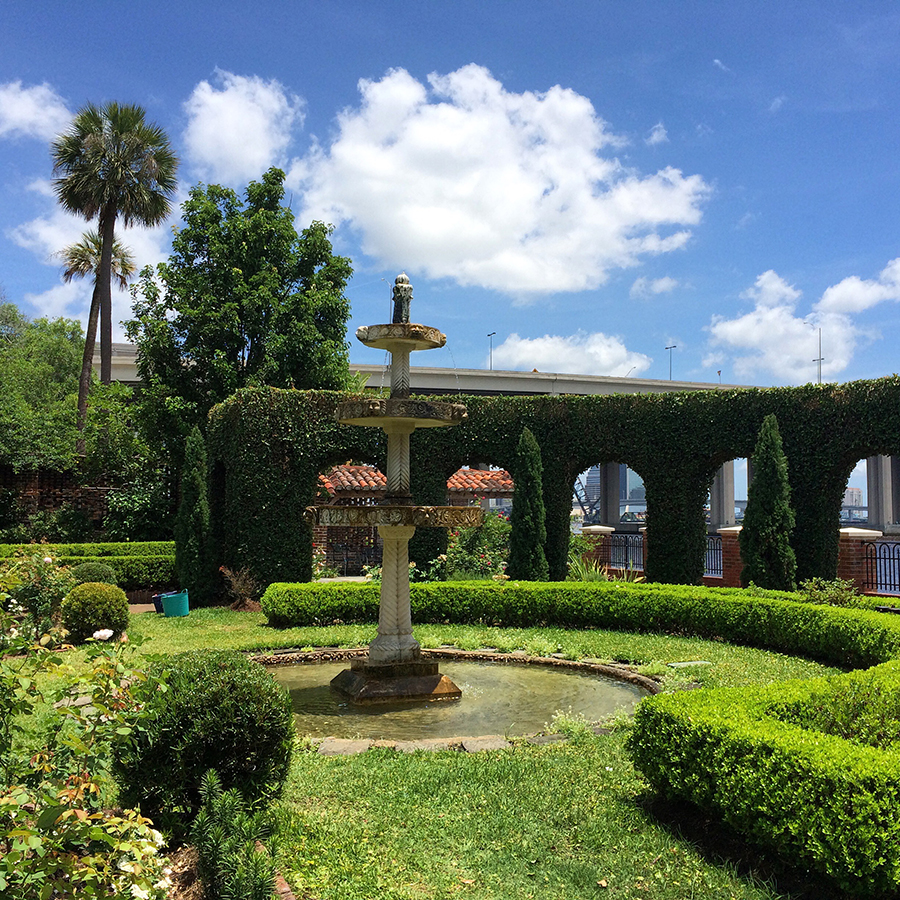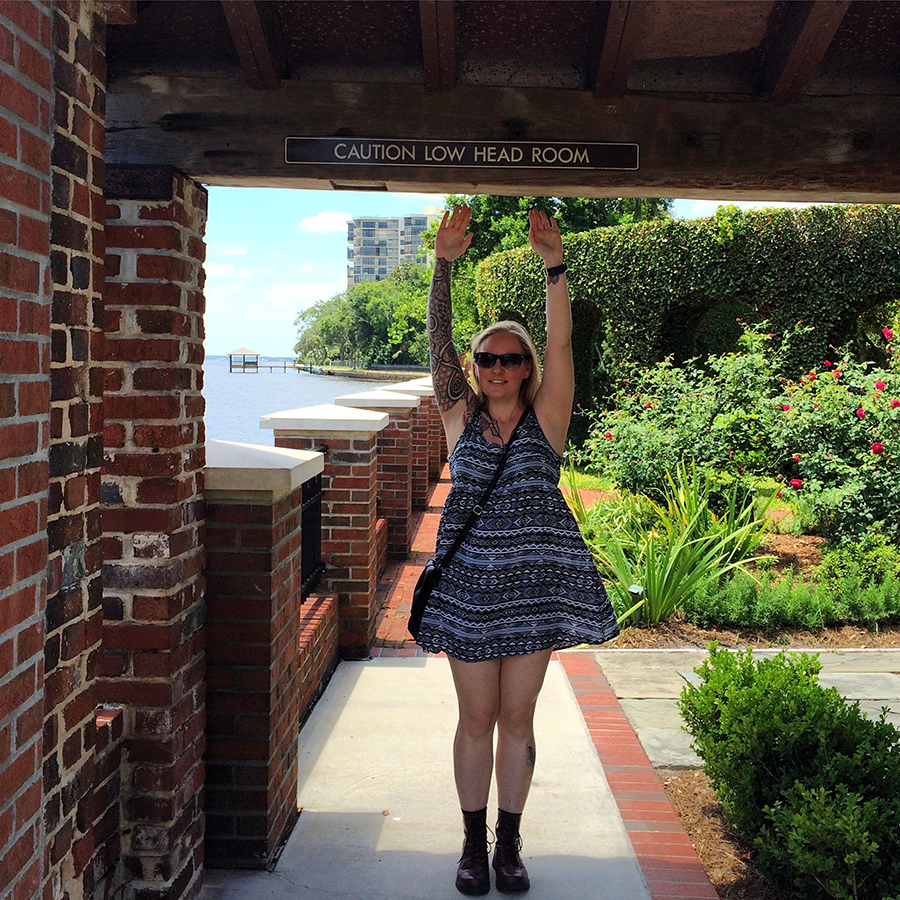 No comment 😅