Opening Hours:
Monday – Sunday 10am to 5pm
Prices:
Adults kr. 115 (16 May – 19 October) – 80 (20 October – 30 December)
Children (0-18 years) free
Students kr. 100 (16 May – 19 October) – 70  (20 October – 30 December)
Boat trips DKK 90,00
To sum-up, in 1962 five Viking ships were discovered in Roskilde Fjord, 5 different types. After some physics and scientific magic, they were removed, restored, and a museum was built just for them. So actually in the museum there is not lot of things to see, just these boats, a film of about ten minutes on the discovery, a temporary bonus exhibition, and some activities to keep adults and children busy (if you can go when the weather is good it's better).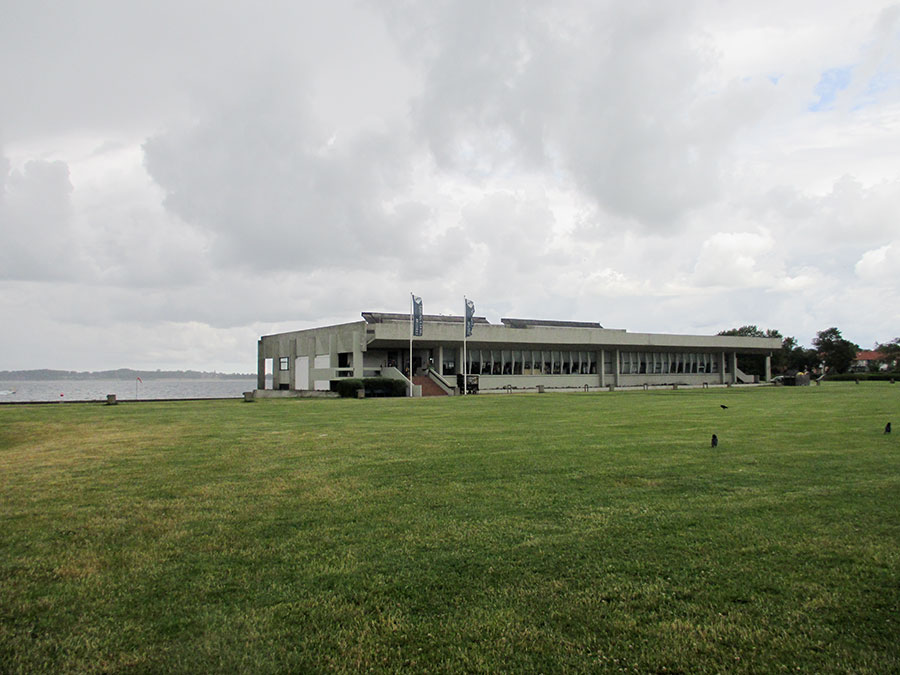 Ok like that, it does not look like much.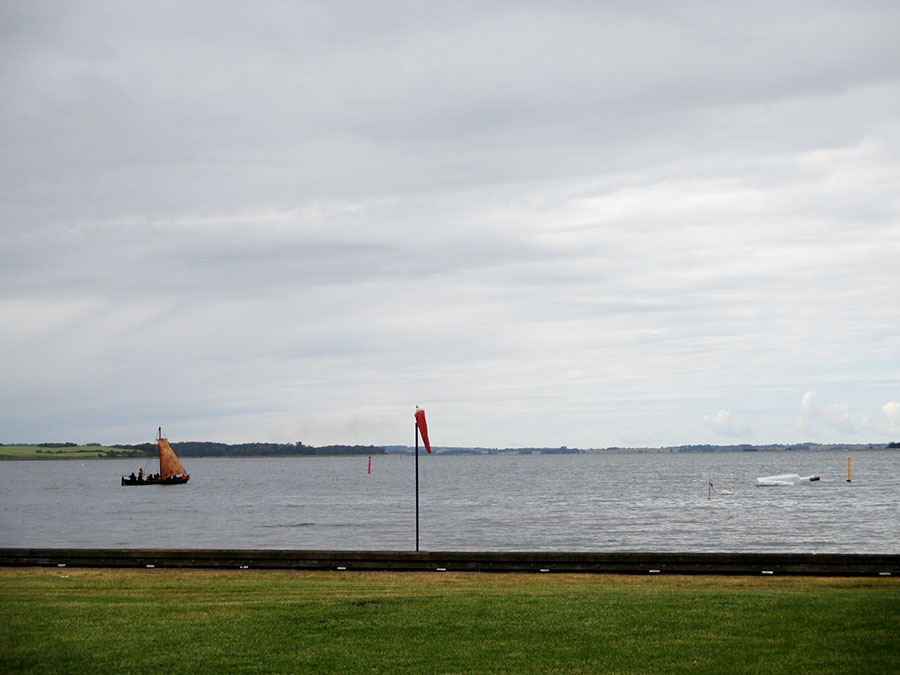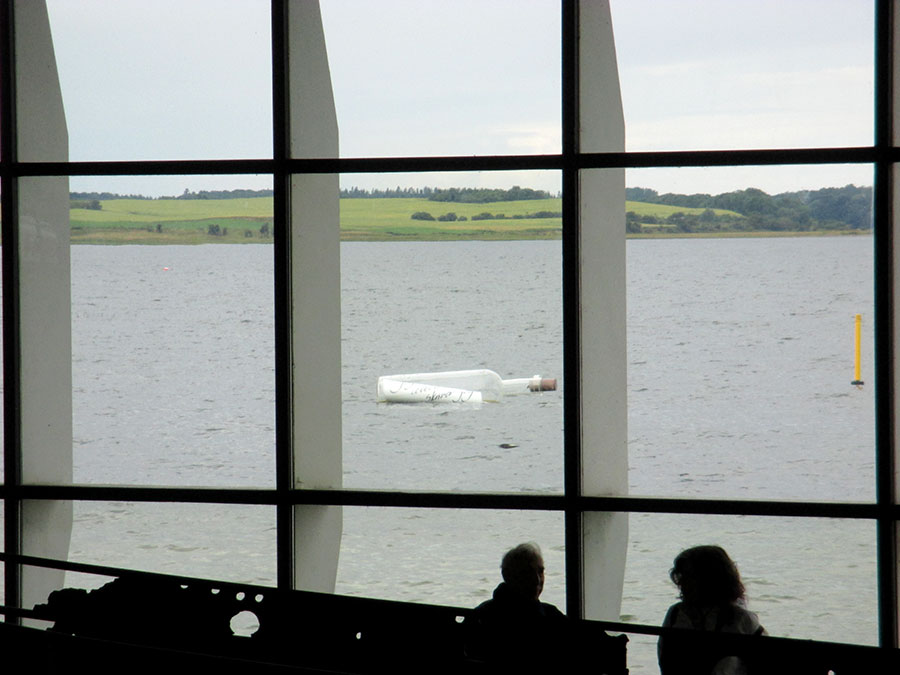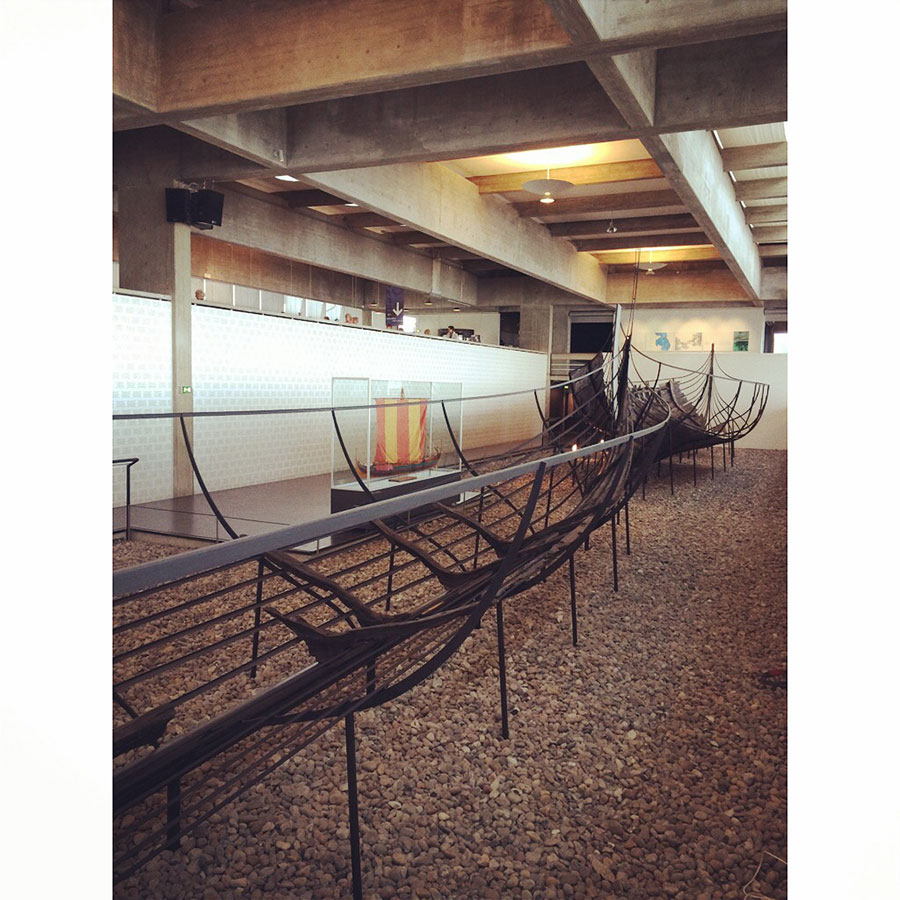 The famous boats.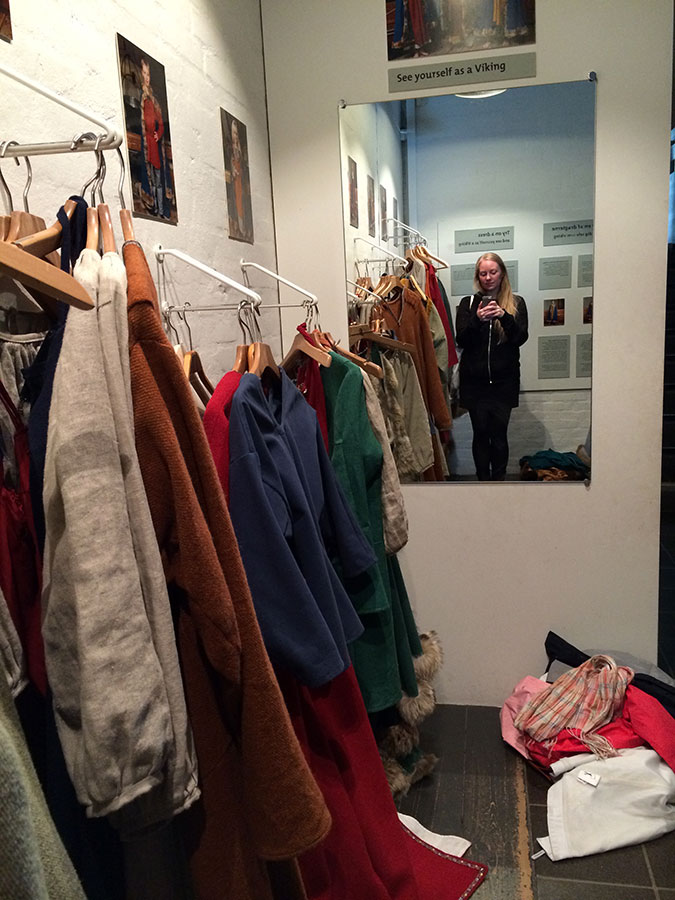 You can play as dressing up like a Viking.
Fleur is more fun than me.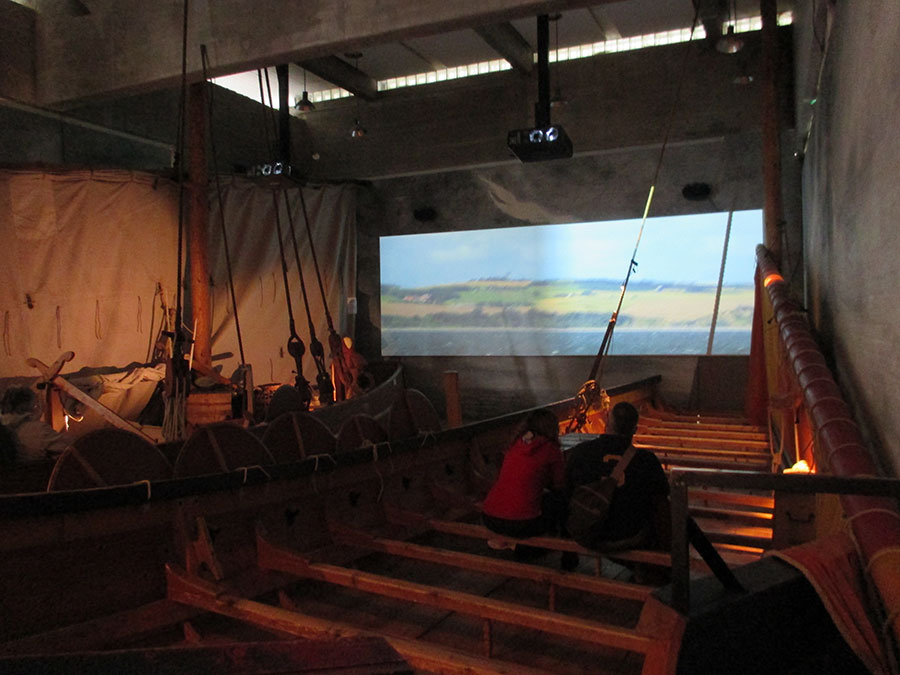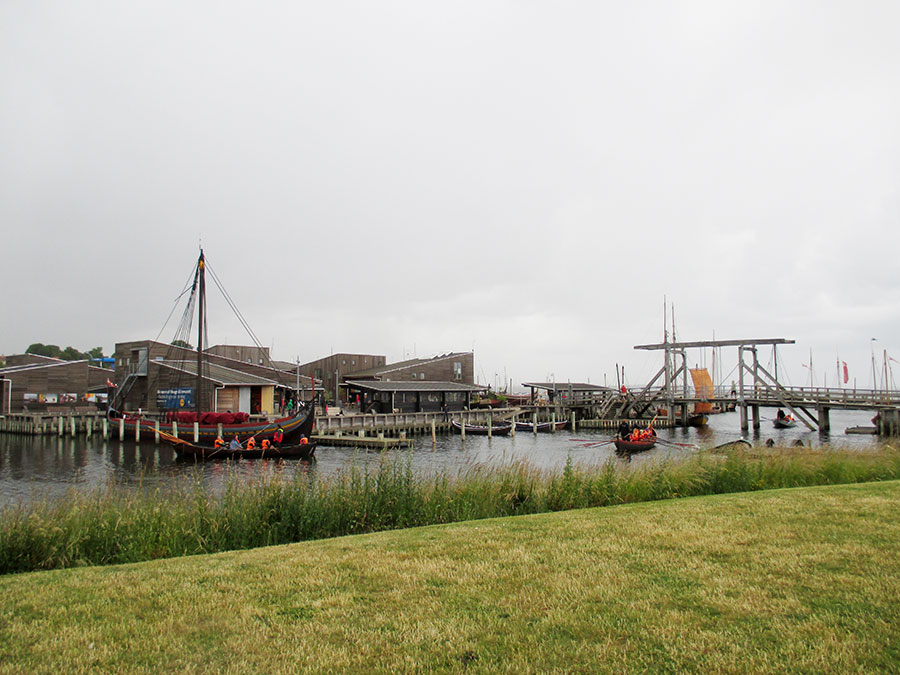 It's nicer on the other side ^^