I want to thank every one of you for your birthday wishes, especially that I am not on Social Media a lot anymore and I missed some of yours (I'm sorry I can't remember anything by myself 😩).
I had a nice birthday weekend:
I received a "50's" dress, gift from my sister and my mother, that I could try on Saturday when my in-laws took me to a retro dinner 🙂.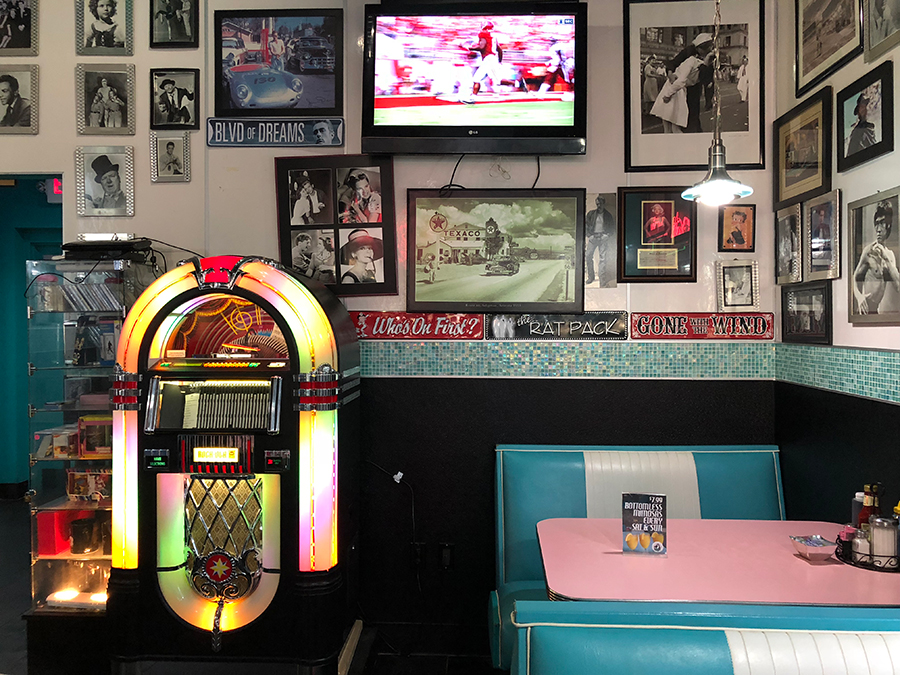 I then spent Sunday with Alan, whom I had not seen for 2 weeks (it was my first time missing a visit). That probably doesn't sound like a long time, but it is when you are sick and your partner is worrying about you, not sure how you are doing and has no way to find out or support you. And, well, you just want to be with them!
It was a sweet visit so time went by real fast!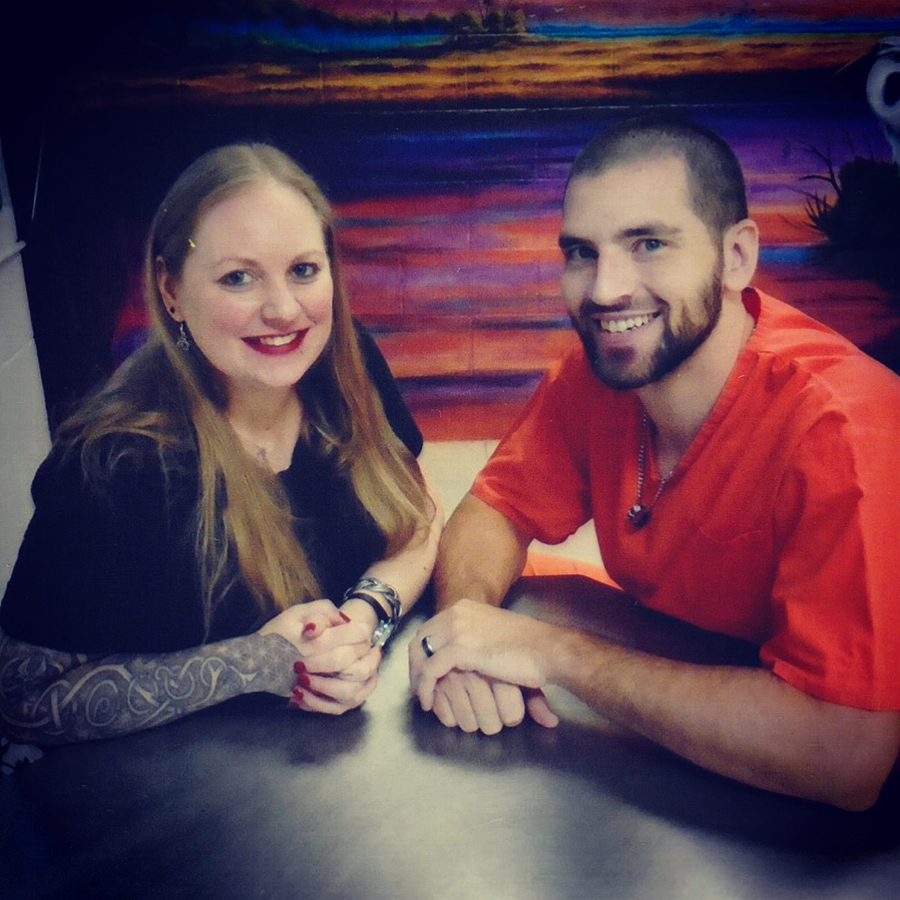 As a birthday present, he got me a stuffed animal… a honey badger. He said honey badger is our spirit animal, because they don't care, they're fearless, they don't give up and they're super smart.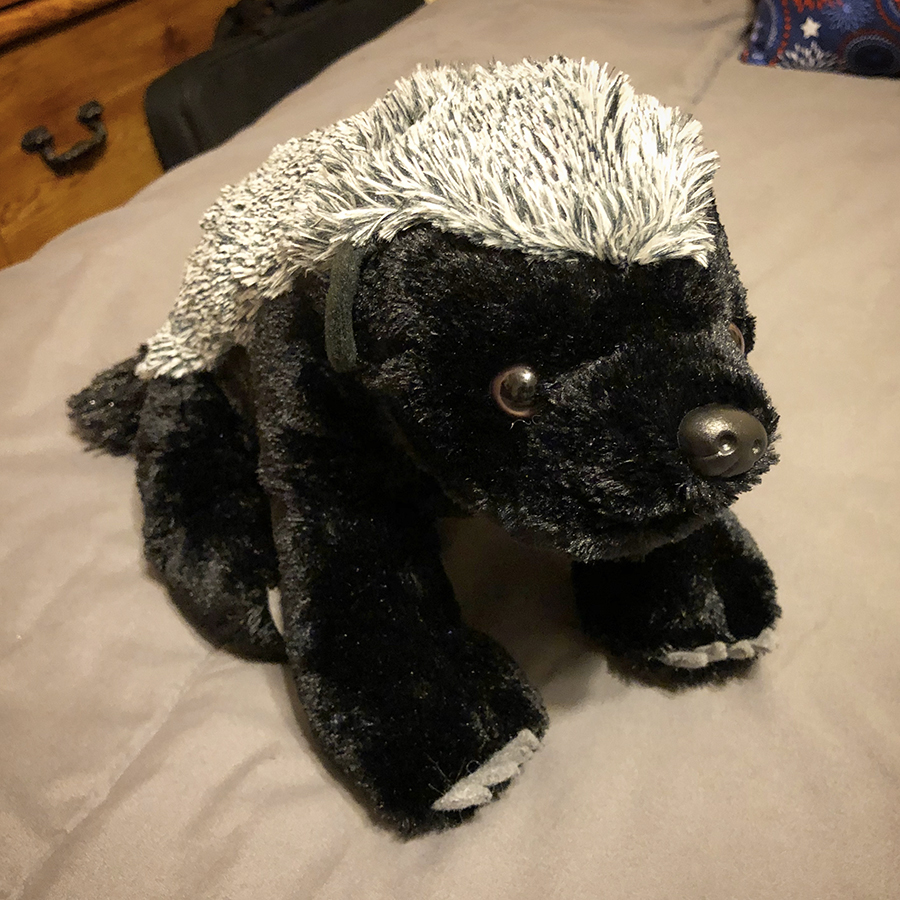 Yesterday was somewhat different, I worked most of the day and went to a doctor appointment. I saw an audiologist and an ENT and was officially diagnosed with Ménière's Disease. Happy birthday to me I guess 🤷🏼‍♀️.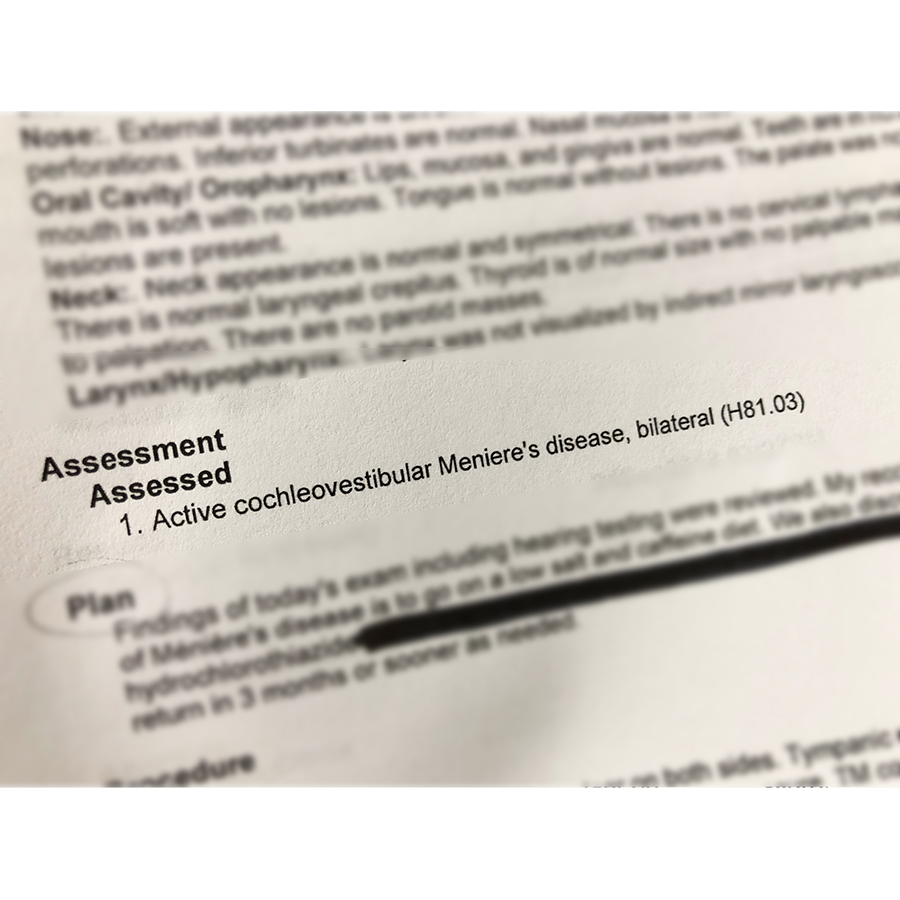 — — — — —
For those who asked how my life in the USA is going…
I am still adjusting. I work full time (it's 40 hours/week here) and spend quite some time in the car (count about an hour to get anywhere with traffic). Of course all my Sundays and holidays are with/for Alan (and some occasional Saturdays when I get a special visit \o/). I love this man with everything I have in me, so those days are my happy place and favorite moments (look at him, he is so damn cute!).
The first 6 months I didn't have a car or any activities, but at least I found a job rather quickly. In March I started having some health issues, the surgery, more "episodes" and so on, and it's really exhausting at times, since I have to work earlier/later to make up for the missing time to get to all my doctor appointments, on top of not feeling good. Which is why it sometimes takes me days/weeks to reply to simple messages. I still don't have my own place (luckily Frieda and Jerry didn't kick me out yet) because medical bills got in the way, but I'm back on track and saving for this again. I did buy a car in the meantime and it's life-changing here!
I am doing ATS (American Tribal Style) again, it was something I missed since I left Denmark so I'm happy to have found a sister studio here
🙂.
And I am also taking an American Sign Language class.
I don't really know anyone here yet, but as you can see I barely have any free time.
I might die of an anxiety attack but I'm excited to see Twenty One Pilots live in November.
Altogether, it's moving slow but it's moving forward. I have quite some big projects for my 37th year, one being getting Alan out of this place, with his re-sentencing coming, so keep us in your thoughts and prayers (#America)!
Thanks again